Real doesn't have to be all grumpy and serious—at least we think so! At Zapkey, we're all for finding the fun in everyday life, especially during these trying times. And since most of us have grown up with Amul humour, we decided to highlight real estate happenstances through good old toons!
So here's a roundup of some of our favourites from the past few weeks. How many of these can you relate to? Tell us in the comments below!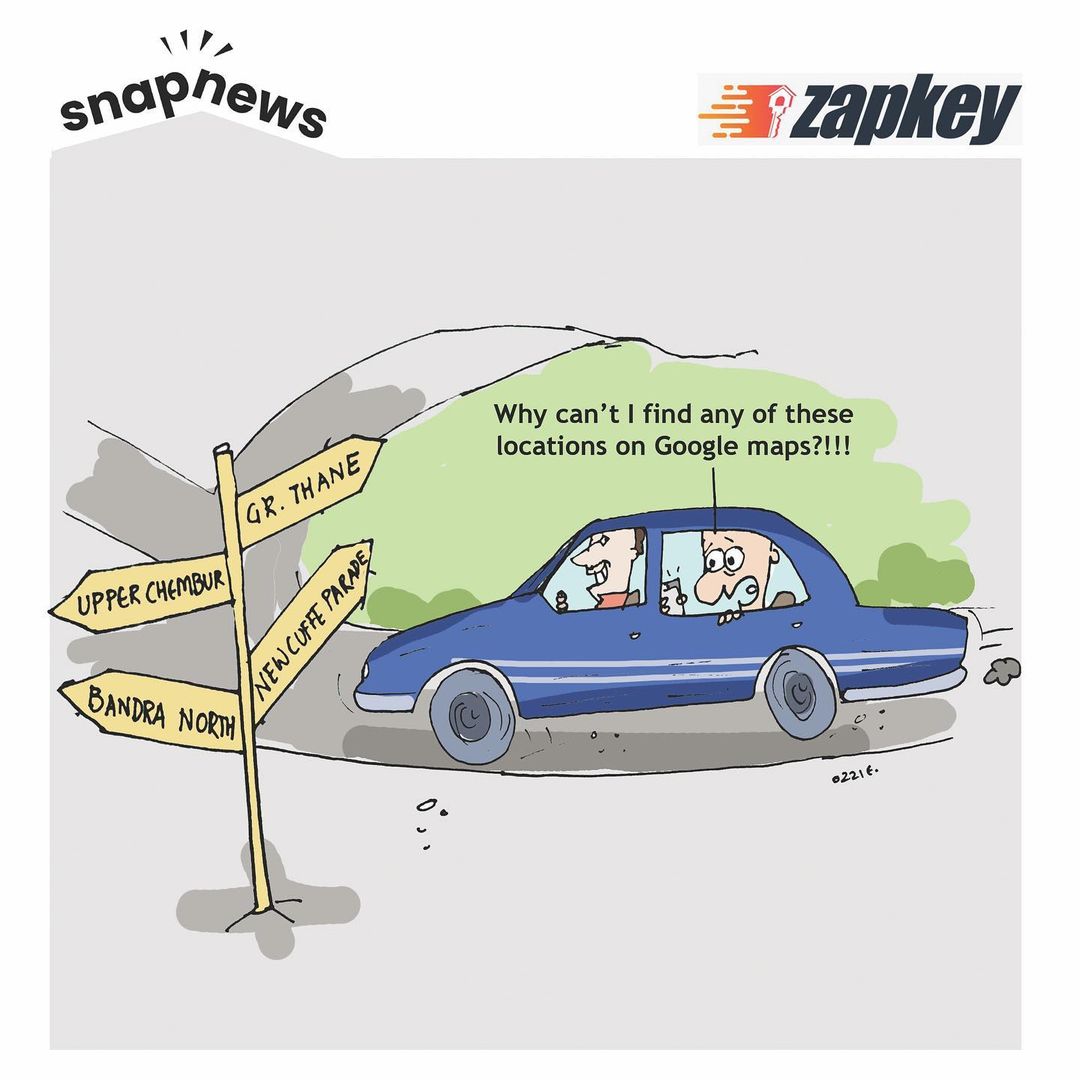 Mumbai real estate and the renaming of locations! Have you ever wondered how Matunga can be called Bandra Extension? Ya, us too.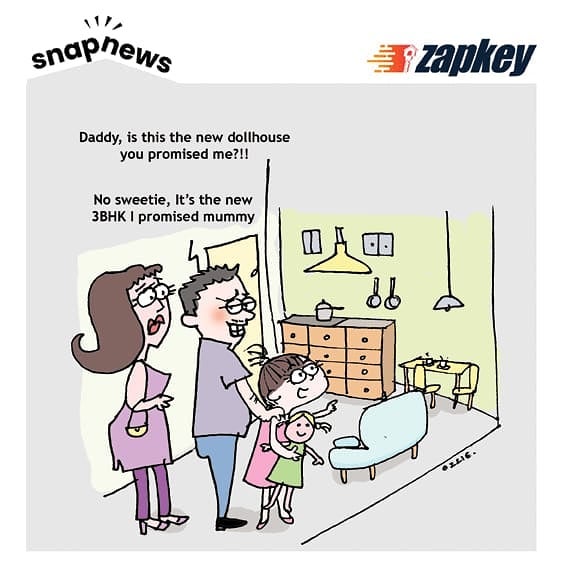 Mummy looks a little disappointed, but with Mumbai's slim fit homes, can you blame her?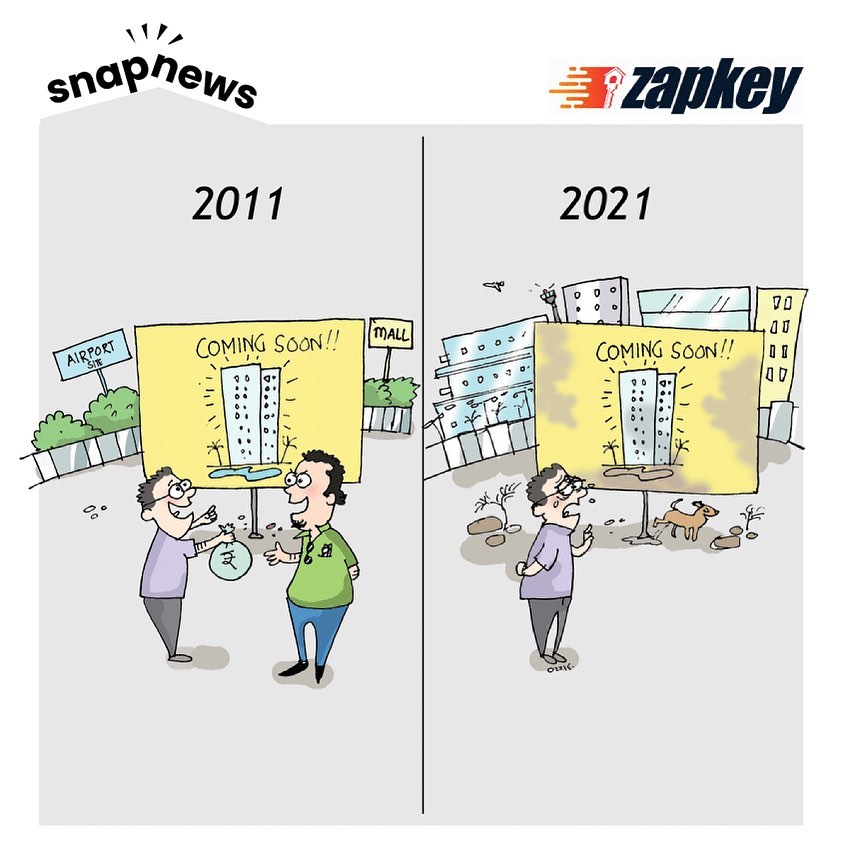 Reason #184 why you shouldn't buy an under-construction home: You may be ready to buy the home, but there's no saying when the home will be ready to welcome you!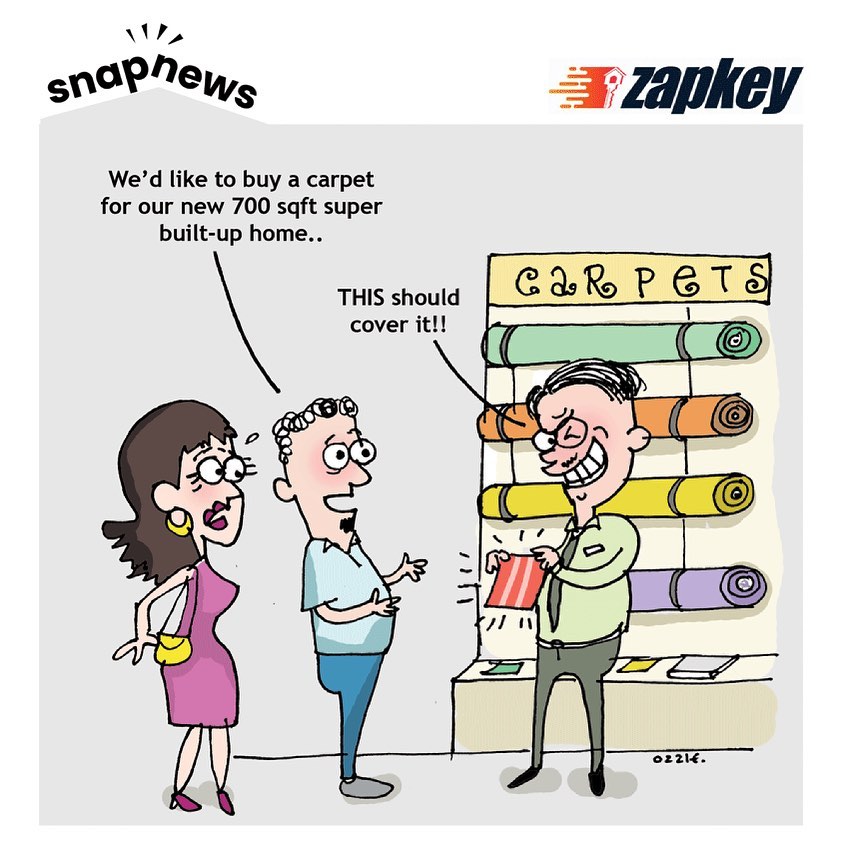 Repeat after us—Carpet area trumps built-up area. After all, you won't eat off the walls or nap in the flower beds!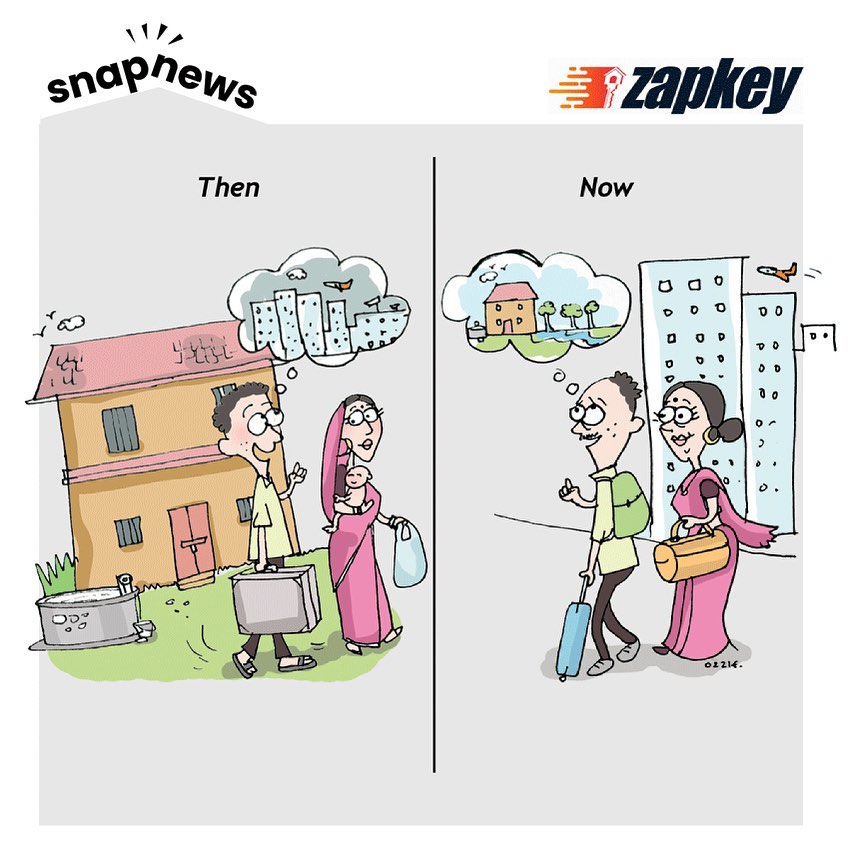 The grass (or concrete) is always greener on the other side!
P.S. Would you trade one for the other? Tell us in the comments.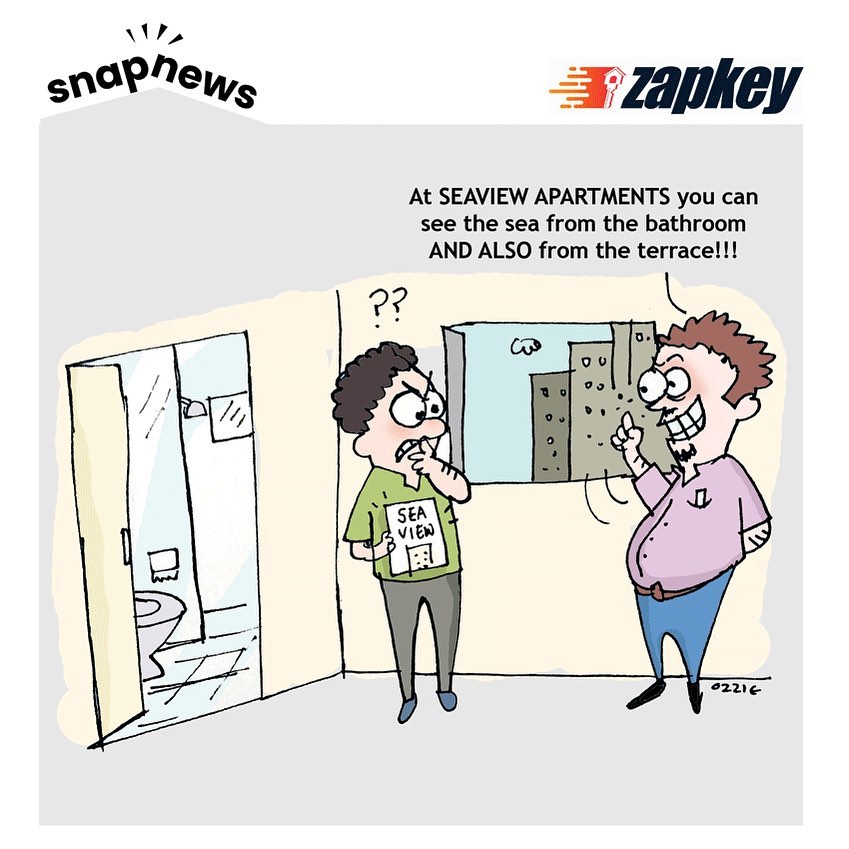 "I said the building had a sea view, not you."
A sliver of the sea as you crane your neck out of the washroom doesn't count as a 'sea view' and a pile of rocks by the garbage collection do not make a hill. Sorry, someone had to say it! 
For more toons, make sure you follow us on Instagram, Facebook, Twitter, and LinkedIn.