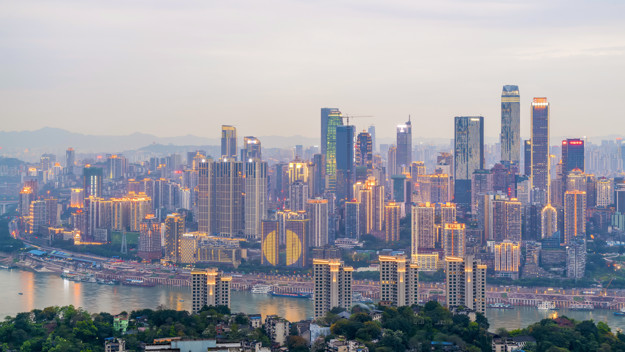 The housing market has experienced a major shift in the last decade, resulting in a rise in transactions around the globe. The covid19 pandemic only catalysed this sentiment. 
The newfound confidence in the home buyer has opened a wave of possibilities. This has in turn resulted in a higher demand for housing with better infrastructure and more environment-centric locations.
Amidst this surge in India for a better real-estate location is the micro-market of Thane. A city that ticks all the checkboxes a modern home-buyer looks for. With newer infrastructure and better amenities at affordable pricing, Thane also provides great access and better prospects, making it a prime real-estate location. Here are the top 5 reasons why one should consider investing in Thane.
1. Infrastructure & Architecture – Developers like Lodha, Rustomjee, Hiranandani, and more have influenced the infrastructure in Thane unlike any other town in Mumbai. With advanced town planning, better roads, and developed modern architecture, real estate in Thane oozes quality of life and comfort. 
2. Connectivity – Boasting a multitude of travel options to choose from, traveling in and out of Thane is a dream. From upcoming metros to trains, buses, and private luxury transportation for hire, connectivity has been made easy and comfortable for the residents of Thane. Thane not only connects to the western-express highway with ease but also allows direct and smoother access to outstation destinations to help residents enjoy a quick getaway. Railways and buses connecting to central and western parts of Mumbai, only help in making travel a better and more positive experience. 
3. Amenities – Thane hosts an array of well-known multi-speciality hospitals like Fortis Hospital, Jupiter Hospital, Bethany Hospital, etc., international schools like Ryan International School, Hiranandani Foundation School, C P Goenka International School, etc., and entertainment hubs like R City Mall, Viviana Mall, etc. This has led Thane to become a self-sufficient community of its kind. In addition to this, various housing societies also provide added services like access to personal gyms, swimming pools, community centres, etc. making Thane a haven to live in.
4. Green & Clean – Surrounded by a natural setting all around the city, thane not only provides a peaceful environment but also helps citizens live a cleaner lifestyle. Buildings in Thane are fully equipped with eco-friendly systems that promote connection to nature. In addition to this, Thane also houses its own hill station called Yeoor Hills, which provides a quick getaway for its residents to enjoy. The hill station also houses 78 known species of birds and 12 species of animals. Thane is built around sustainability and greener living.
5. Better Housing & Investment – Being a more modern setting and encouraging the use of the latest technology in real-estate development has helped the developers build better housing. With the latest eco-friendly technology at play, housing has become safer, better, and more practical for residents. All this combined with pocket-friendly budgets, ranging between 50 Lacs – 1.5 Cr, only makes Thane more a favourable location to invest in.
All these developments have not only dubbed Thane as a prime location to invest in but also have helped the residents lead a better, much-advanced way of living.
If you are one of the many people considering moving to Thane, visit www.zapkey.com to check out the pricing of various properties there. We are here to help you determine the right price for the properties you are interested in and to make a more informed and profitable investment.