When it comes to home storage, a cupboard per room simply doesn't cut it. Since getting rid of all your stuff isn't a solution, the next best thing you can do is add storage cleverly. In fact, no matter how small your home is, there's something you can do to create more storage space, without creating clutter.
Keep reading for our top 4 smart storage tips!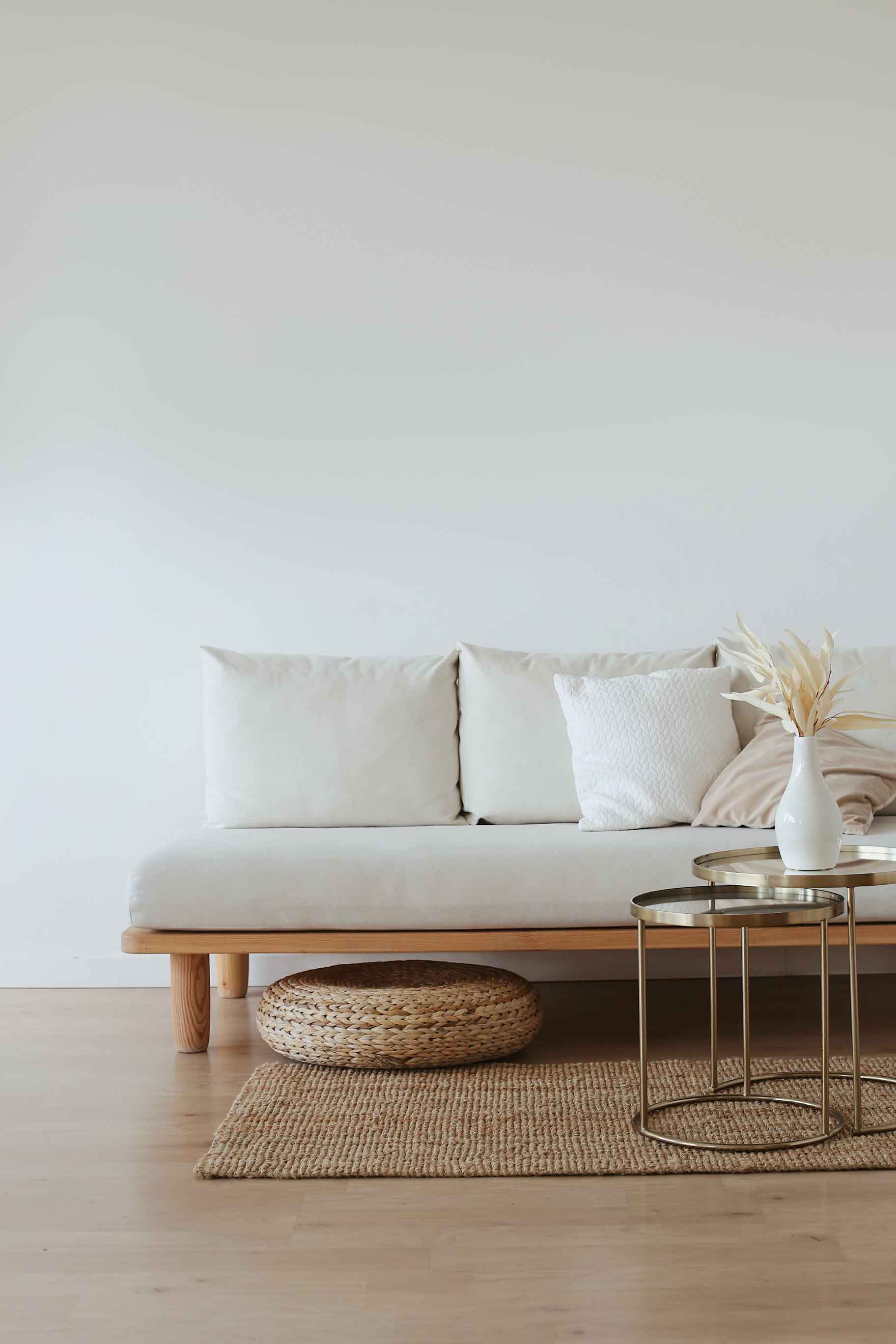 #1 Create mini storage pockets
Create pockets of storage all throughout your home. By this we mean buying pieces of furniture smartly, so that you can create small storage units in each room. For instance, pick a footstool that has storage within, or a wooden trunk that doubles up as a coffee table. While you may not be able to store your entire book collection here, you will be able to store items like your children's toys or your bed linen. Optionally, you can also buy woven baskets and stash them underneath your sofa. Add a cover with skirting and you can keep the storage out of sight too, if you wish.
#2 Opt for wall storage
Instead of taking up precious floor space, utilise your walls! Adding wall storage is an easy way to store items that you don't use often. A good carpenter can install open shelves or cabinets close to the ceiling, all around the room of your choice. Then, simply fill them with items you don't need every day. This is an especially great way to add storage space in your kitchen. If you opt for open shelving, you can store occasionally-used pots and pans or cookbooks here. Add a few plants and voila—your nifty home storage solution will also double up as décor. 
#3 Pick vertical home storage 
As far as possible, opt for vertical storage solutions that create room without taking up precious floor space. For instance, in your bathroom, opt for a slim, tall cabinet to store bath linen, cleaning products and more! You can also opt for free-standing shelving units that slot over your WC or appliances such as washing machines. They create storage without taking up an inch of additional floor space.
#4 Add storage with niches
If you're thinking about home storage when planning your interiors, don't forget to add niches to your walls. They're a great way to create storage without investing in any furniture. Create a niche in your shower cubicle, for example, or use pre-existing niches or recessed walls in other parts of your home. Simply add wooden shelves or a wall-mounted cabinet that is flush with the rest of the wall and you're good to go!  
Pro tip: This article would be remiss without our favourite affordable storage hack! When utilizing shelves for storage, don't stack items willy-nilly. Instead, use baskets or jars. This seemingly small hack allows you to maximize space and store more! Moreover, it adds to your décor—a real win, win situation!
If you have a nifty way to create more storage space, we'd love to hear it! Let us know in the comments below.